Whether it is your first time attending Agile Testing Days USA or you've been attending for years, every year brings with it new and interesting events at this internationally acclaimed Agile conference. Since this is one of the most well-known Agile conferences in North America, each keynote, tutorial, workshop, social event, training class, and talk is carefully selected so that attendees can learn the most from their time here.

One thing that Agile Testing Days USA seems to have done particularly well this year is present career development skills in a way that is fun and entertaining while also managing to be highly educational. If you are attending this conference this year and are feeling unsure of which of the many events to check out first, we've highlighted just a couple that we are especially excited about at this year's conference.


Our pick of the 4 things not to miss from Agile Testing Days USA 2019

1. 8-Bit Pro – Experiential Learning through Ga8-Bit Pro
This tutorial, hosted by Daniel Billing, is for anyone who wants to remember what it means to learn through play by playing real video games.
Since video games were pretty much invented, they've been dismissed as a wasteful hobby. However, the video game industry is one of the leading creative industries today and many IT professionals got their start off of playing games – whether that came from writing code, debugging code, or even from becoming game developers or testers. Some may have even gone on to become software developers.
In this tutorial, attendees can expect to play real video games to learn. You'll discover how gaming can help testers and IT professionals, learn about related quality issues, and discover the process of building and designing a game via iterative creation of characters, environments, and game scenarios. You will also get to use the games to explore code and solve any issues that come up.
While this is a fun workshop, it is still going to be practical and educational so remember to bring your laptop!
2. Bad-gile the Gameshow

This keynote is a fun and interactive game show held by 3 Agile experts, Alex Schladebeck, Bart Knaack, and Huib Schoots. Moderator Bart will test 2 opposing teams, led by Huib and Alex, in a game that tests everything you think you know about Agile.
Attendees can expect an interactive and entertaining game show where your knowledge of good testing principles in Agile will be tested to see where we really are "bad-gile."
This keynote will take place on the Wednesday evening of the conference. Make sure not to miss out!
3. Social Events

The selection of social events from this project management conference is unlike any other PM conference we've seen this year. From Agile Morning Yoga, to a Test Your Chocolate Taste session, to a roaring 20's costume party, this conference does a pretty great job at defying your expectations of what networking should look like.

While there are 11 social events in total, these are our top picks of the social events to check out:

This is a guided walking tour of Chicago that takes place both after the conference's agile project management training classes on Monday or after the tutorials on Tuesday. While it might not sound as exciting as some of the other social events, for out-of-town attendees it would be worth attending this guided tour to learn more about this historic and vibrant Windy City. This tour will take you around some of Chicago's most popular sites. Following the tour, you have the option to continue exploring the city or go for dinner (meals not provided) with other agile practitioners.

Make sure to bring your walking shoes!

Roaring Twenties Costume Party

Yes, you read that right. Channel your inner Great Gatsby or Coco Chanel at this 20's themed costume party. Taking place at 8 pm in the State Ballroom, you are encouraged to don your best costume for a night of fun and networking with the Agile community. Food and drinks will be served.

Taking place on Tuesday evening during the conference, this evening gives a comfortable environment to network with fellow Agile professionals. What makes this networking event unique is the way that networking is facilitated. Think "speed dating" for professionals so you can find your perfect "partner" and a game called "Find Your Match," which has you match with someone who shares the same characteristic as you. There are many more activities and social games as well, but you will have to attend the night to see for yourself what they are. Participants who attend the Chicago Walking Tour (mentioned earlier) are also welcome to join after the tour. Drinks and small snacks are included.

Combining practicality with pleasantry, this fun workshop uses Chicago's love for chocolate and sweets as a method to invoke thoughtful insights into how we think of quality and quality frameworks. Here, you will develop your own chocolate quality framework and taste the chocolate to test your framework. Perfect for chocolate lovers and Agile enthusiasts alike!

4. Explore Chicago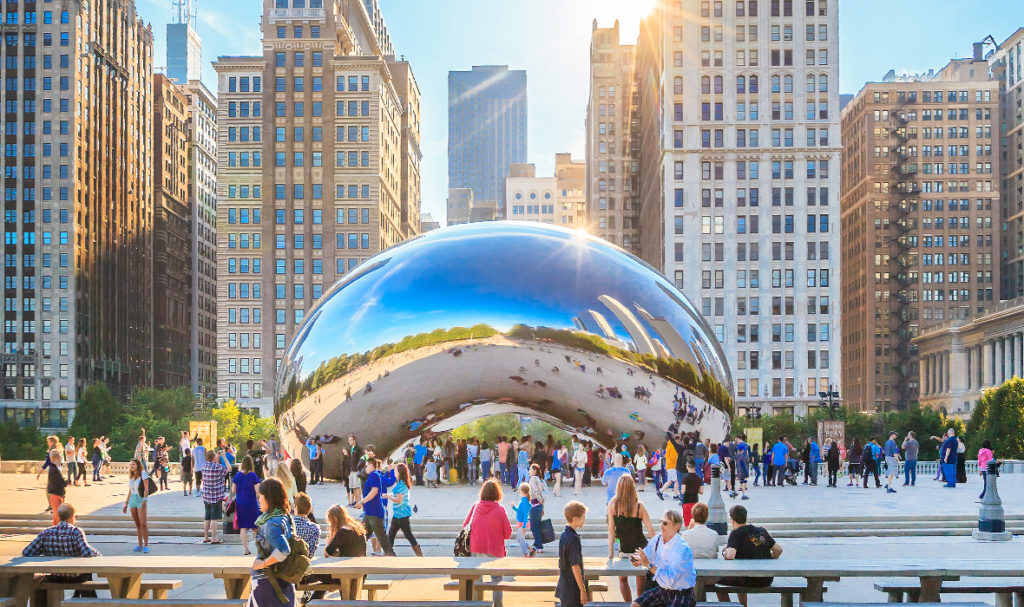 It might sound obvious, but we just couldn't leave this one off the list. If you are not from Chicago, it's worth taking some time after the conference events to explore this vibrant city and see what it has to offer. Whether it's visiting Millenium Park to see the famous Cloud Gate sculpture, trying food staples like deep dish pizza, or attending a crime and mob tour, there is no shortage of things to see and do in Chicago.

That covers our 4 picks of things you won't want to miss if you're attending Agile Testing Days USA 2019! Let us know if you're going or if you have any recommendations for other events or conferences to check out!