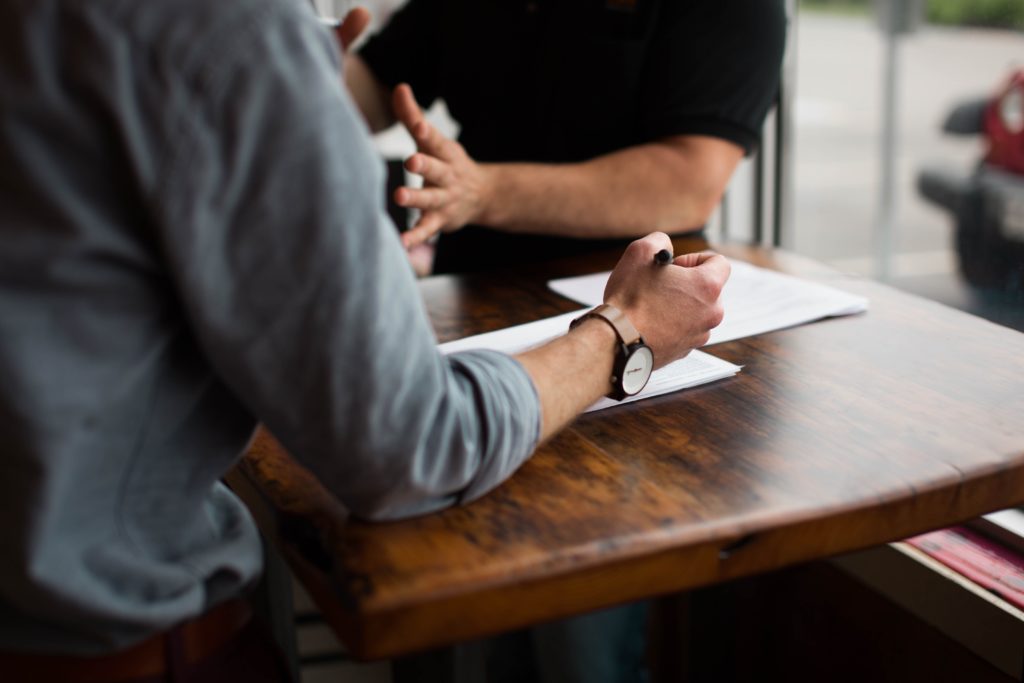 Whether you are just starting your career in project management, or are a seasoned professional, the importance of networking to keep your career in tip-top shape should be a top priority for all project managers. Many of the skills you need to be a successful project manager, as you can see in The Digital Project Manager's article on the 7 Essential Project Management Skills for 2019, overlap with the skills that will help you leverage the power of networking.
Networking lets you exercise your communication, leadership, and expertise in the business, connecting the dots between what you know and what you have yet to learn. Don't think of networking as simply a way to socialize, because it is much more than that. It is part of keeping yourself current, engaged, and learning, all while widening your network of professional contacts.
Do you have trouble getting yourself to go to events? Feel like you have nothing to say to strangers at industry events? Many of us are reluctant to devote the time to networking, but the benefits to your career simply cannot be missed. Read on for some simple tips to make networking easier, more fun, and most of all, more valuable to your career!
Networking is Time Well Spent
When you are busy on a project, you may want to hunker down and Work! Work! Work! So going to an event to speak with peers, potential clients, and vendors just seems like a distraction from the real work you are doing. But wait a minute! You have to come up for air sometimes, and a couple of hours sipping, chatting, and listening is a great way to take a break from the tunnel vision of your current project. Today's time spent networking will contribute to tomorrow's successful project—you never know who you'll meet or what you will learn. Plus, the benefits of networking are much broader and deeper than you think.
If you avoid the business get-togethers and keep your head in the sand, what's the difference? Well, not networking means that you are cutting off long-term opportunities. If you let your career stagnate, you stay stuck in the current job or project. You might even be helping your career take a downturn. Even if you don't see why you need to go to that event today, tomorrow, or next month, just committing to the idea of taking some time to step back from the day's work and reflect on the industry with others will have benefits.
This investment of time in sowing the seeds of possibility for your future is also a commitment you are making to your job and your professionalism. Skipping that one networking event may not hurt your career in a measurable way, but skipping all chances to network will certainly put a shadow over your professional prospects. No one wants that!
The Benefits of Networking
Why is networking important? The benefits are both short- and long-term, for your current work and your future jobs and projects. Here are some key paybacks to networking:
Staying Current and Knowledgeable:
Mixing it up with coworkers or other industry professionals keeps you up to date on the latest trends, shifts, and tools for project management. You can check in on what other people are doing, what advances are being made, and keep your data up-to-date. Ear to the ground, as they say. You'll hear about the next big thing before the wave passes you by.
Expanding Your Contacts-Inside & Outside the Company:
You may not be friends with everyone you meet, but you can be friendly, and this keeps your network of potential vendors, collaborators, or even job contacts open and ever expanding. When you network within your own company, you get to know some colleagues better and meeting others who may be helpful in the future.
Enhancing Your Status in the Field:
See and be seen. While you keep yourself current, you are also advertising your presence on the scene. If you show up to parties, events, conferences, and expos, people see you as a key person in the industry, keeping you at the forefront of your industry. People can't respect you if they've never met you!
Opportunities – Current or Future:
The power of networking is often thought of as merely finding a better job, but these are not the only opportunities you will discover when you get out and mingle. You might find the solution to a problem with your current project by chatting with someone who had a similar problem or even find someone who should be added to the team. You might find leads to help you bring in future work, a new job, or a new hire that will get you kudos from the management at your existing company. Be open, and you never know what might come your way.
It Disrupts Your Routine:
We all develop habits, and these can be useful in allowing us to go on autopilot to get stuff done. But that's the problem, if you are on autopilot all the time, you're not flexing your brain muscles and coming up with new ideas. Networking may disrupt your schedule a little bit, it might help you get out of your comfort zone and get a fresh perspective. That disruption can bring big new insights and positive changes. Just think what disruptive technologies have done for so many industries—so change it up a little, shake yourself out of your rut.

Tips to Make the Best of Networking
Okay, so it is good for you. But how do you get the most out of the time you spend networking? Here are some tips for power networking:
Don't let shyness stop you
Introverts benefit from networking just as much as extroverts. But it can be tough, right? So be a PM about this – be prepared! Get a stack of questions you can ask when the shyness hits. Start a conversation with an open question — something like 'How did you end up working as a PM?,' is great because it shows the other person you're interested in them, and gives them a chance to share their story. The person you talk to will likely be very happy that you broke the ice. Involve other people nearby too. Check out this list of great networking questions to ask when networking if you're looking for some more ways to initiate conversations.
Listen More, Talk Less:
When you are nervous, you may end up talking too much just to cover any silence. But that isn't the best way to go about networking. Ask questions, be humble, and listen to what others have to say, and tune in to their vibe. Listening will help you connect better with the people you meet, and it will expose you to new ideas. Ask people for their advice – people love dispensing it, and by asking, it shows your humility and gives you a chance to learn.
As Ovid said, 'You can learn from anyone – even your enemy.' You can certainly talk too, but you're going to get the most value if you think of yourself as being there to learn from others, not from focus on listening and responding to others to really interact with people.
Help Others:
If you know of a person or job or resource that will help someone you just met, try to connect them. The favors and little kindnesses you show towards people will come back to you double. People will remember you as a great industry contact, and when they think of something you might be able to use, they'll get in touch. You'll have favors you can call in later, or just generally generate some good will. Helping others will increase your own confidence in your field—if your expertise or connections can benefit others, then you must be pretty good at your profession! Your networking power rubs off on the people around you!
Be Yourself:
No one wants to have a "networking" conversation, and if you just stiffly talk business, you will be forgettable. Be yourself, try to relax, and bring your own spin into the conversations about business. Don't be afraid to reveal who you are—-that is part of making the connections. Be genuine, and people will connect with you, you will have more fun, and the networking time will fly by. Make the most of your networking time, and maybe enjoy yourself a bit too!
Link up, check in, and stay in the loop:
Capitalize on the connections you make. Use LinkedIn or other networks to keep new contacts in your sphere. Social media can make it especially easy to keep contacts in your network without much trouble at all. Reach out occasionally to especially promising acquaintances whenever you have a chance, just to keep the link going. Announce new ideas, projects, or even write an article to keep yourself at the top of the feed. Professional social media networks make it easy and quick to keep contacts up to date on your work. You can even let your network know what events you plan to attend, so you can keep relationships going in person.
Network Here, There, and Everywhere
Now that you understand why networking is important and have some ideas about how to make it painless or even, heaven forbid, enjoyable, plan some time to practice. See if you can find some upcoming events that will give you the chance to take a new attitude towards networking and get out and do some. You can network at functions at the office, be it a birthday party, a work lunch, or another company event. What about local professional gatherings that you could join in on? There may be an organization of people in your industry that has meetups, or you could even start one. Then, there are conferences, expos, and major events where you can attend breakfast events, parties, workshops, and other associated happenings.
Once you have decided that a small amount of time regularly devoted to schmoozing is part of your job, not a distraction from it, networking can end up being much more fun. Trying to fit in an event a week or pacing yourself at that big conference so you have energy to make it to the parties will ensure that you get a little facetime in. Once incorporated into the framework of your job, the importance of networking will become obvious!